Carey Hitchcock, MA
Clinical Social Work Resident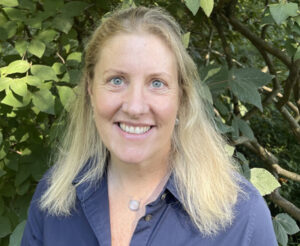 Ms. Hitchcock received her master's in social work from Virginia Commonwealth University and is pursuing her licensure as a clinical social worker. She has more than fifteen years of experience working with children and families in the school system as a teacher. Additionally, she meets the educational requirements for school social work and gained experience working in the educational system in that capacity. She has also volunteered extensively with Girl Scouts, faith-based community youth groups, and in alcohol and substance use programs. 
Ms. Hitchcock is passionate about increasing the well-being of individuals and families. She strives to develop a positive and collaborative therapeutic relationship. She has facilitated multiple groups with youth aiming to provide psychoeducation and strategies for improved emotion regulation, social skills, and anxiety. As a parent of three young adults, Ms. Hitchcock draws from both personal and professional experience.
Her personal practice perspective includes a trauma informed, strengths-based approach using cognitive behavioral theory and family systems theory.  Additionally, she is trained in play therapy, creating safe spaces and cultural competency.  With 25 years of yoga practice, Ms. Hitchcock uses mindfulness and breathing techniques to inform her practice as well.