Moshe Shtuhl, Ph.D.
Licensed Clinical Psychologist, Clinical Director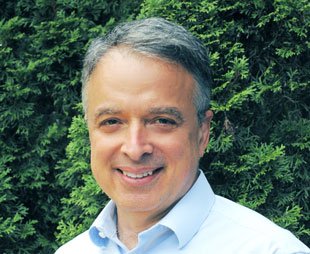 Dr. Moshe Shtuhl is the founder and director of Family Compass since 1996. He is an Assistant Clinical Professor of Clinical Psychology at George Washington University.
Dr. Shtuhl worked as an army psychologist in his native Israel before arriving in the U.S. to pursue doctoral studies in 1987. During a three year internship at the University of California in San Francisco, he specialized in working with children and families.
In 1990 he was one of fifteen health professionals nationwide to be recognized for exceptional work with children by Zero to Three, a Washington, D.C. based organization focusing on the needs of young children. In 1992, Dr. Shtuhl founded the Early Childhood Mental Health Certificate Program, a training program for mental health professionals at the Washington School of Psychiatry in Washington, D.C.
He served as its chairman until 1998, when he stepped down to pursue concentrated studies in neuropsychology at the Fielding Institute, which he completed in 2000. He was also on the Faculty of the Interdisciplinary Council of Learning and Developmental Disorders from 2003 to 2010.