Services We offer
Testing for Attention and Learning Challenges
We offer comprehensive neuropsychological assessments so you can better understand your child's unique capacities.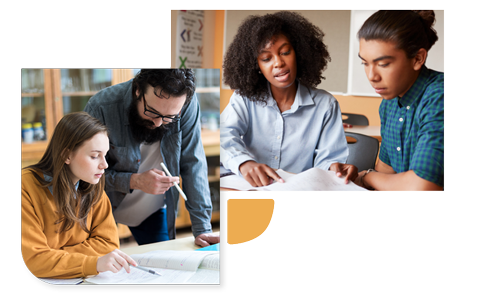 Testing
When attention, learning and emotional challenges impede academic progress and social development, neuropsychological testing is an essential tool in identifying the nature of the problem and determining how to help the child.
Family Compass' comprehensive neuropsychological assessments provide a fuller understanding of the child's unique attention capacities, learning style, emotional functioning, and behavioral repertoire. The findings from this evaluation serve as a roadmap that clarifies the interventions needed to help the child overcome his or her specific challenges.
The evaluation's findings are summarized in a clearly written report that creates a holistic description of the child's strengths and challenges, with tailored recommendations.
To read more about neuropsychological assessment, see the American Psychological Association Parent Guide to Pediatric Neuropsychology.
What You Can Expect
We then administer a diverse battery of neuropsychological and educational assessments, typically in two three-hour sessions. Tests are directly administered by an experienced psychologist rather than by a technician. With the parents' permission, we seek input from teachers and other professionals who know the child.
Finally, we develop a comprehensive report with findings and specific recommendations.  We provide a two-hour feedback session in which the evaluation findings and recommendations are extensively discussed.  For older children and adolescents, a portion of the feedback discussion can include the child or teenager, or a supplemental session can be scheduled.
How Testing Helps Us Understand the Child's Needs
The neuropsychological testing battery commonly includes "gold standard" measures, such as the Wechsler Intelligence Scale for Children – Fifth Edition (WISC-V), which may be required by schools for consideration for services.  Portions from many other neuropsychological tests are selected based on the child's unique needs and the questions that need to be addressed.
The various testing tasks assess a broad range of abilities across numerous domains (such as attention, language, etc.), enabling us to understand many facets of the child's functioning. The child's performance on each test as well as their overall performance in each domain is compared to expectations for same-age peers; however, the most important information is derived from comparing the child's own performance across the various tests and domains in a manner supported by brain research. Additionally, we carefully observe the unique processes that the child uses when completing each task. This allows us to identify the child's strengths and weaknesses, which forms the basis for targeted recommendations.