Services We offer
Additional Services from Family Compass
Neurofeedback and Adult Therapies are also services that we offer at Family Compass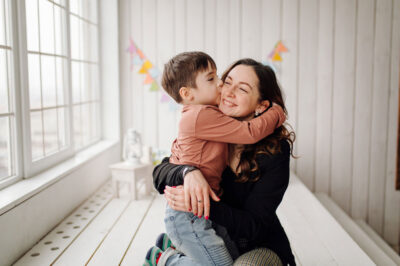 Neurofeedback
Neurofeedback in our practice is part of an integrated approach to the treatment of a broad range of challenges – anxiety and attention disorders as well as developmental challenges. 
Neurofeedback, also known as EEG biofeedback, directly trains brain function by providing the participant with real-time feedback on brainwave activity through a specially constructed program with video games and movies. The brain is trained to function more efficiently, and self-regulation improves, through more optimal functioning of the nervous system.
 
In some cases self-regulation improves within 1 or 2 sessions, though changes deepen, broaden, and become more consistent as sessions continue. We closely monitor progress through weekly parent symptom checklists.
Adult Therapy
While most of our work is with children and teens, some of our staff also specialize in working with adults. We provide individual therapy to some of the parents of children we work with, as well as other adults who are referred to our practice. We address a wide range of challenges, including relationship difficulties, anxiety, depression, and life's dilemmas.  
Changes that occur vary from person to person depending on the individual's symptoms
The following improvements have been noted with neurofeedback:
Improved sleep.
Extremes in mood even out.
Reduced irritability and explosiveness.
Less distracted.
Becoming more goal-oriented and motivated.
Feelings of depression and anxiety are resolved.
Impulsivity is reduced.
Children become more redirectable and more in sync with the family
How frequent are sessions?
Sessions usuallyoccur once per week. Typically one would expect to see changes in targeted behavior relatively quickly. Certain problems with self regulation usually begin to improvein 4-5 treatment sessions.
Are treatment effects long lasting?
In most cases, yes. In order for improvements to persist, it is usually necessary to continue treatment for 20-30 sessions. This deepens and broadens the effect of treatment, and makes it longer lasting. In the case of some psychiatric disorders, such as Tourettes Syndrome, specific anxiety disorders, and autism spectrum disorders, treatment may have to be much more extensive.
How does neurofeedback fit into a broader treatment plan?
Neurofeedback can be used as a standalone process, but it is also often used as a part of a broader treatment plan. In this way, it is part of an integrated treatment plan. This treatment plan might include individual and/or family therapy, coaching to address academic and attention difficulties, consultation with the school, and/or medication. In some cases medication may be reduced or eliminated as a result of neurofeedback treatment.
How are the effects of neurofeedback measured?
The effects of neurofeedback are measured by objective tests of attentional abilities, behavior checklists, and subjective reports of change by the parent and the child. Change is also measured using reports from school, and improved academic function is demonstrated by improved grades.Weekly feedback reports from the parents as to the effects of treatment are critical to the success of the neurofeedback process.